Editor's note: This article is underwritten by Plexpod — a progressive coworking platform offering next generation workspace for entrepreneurs, startups, and growth-stage companies of all sizes — but was independently produced by Startland News.
Take a closer look, Heidi Lehmann urged, detailing her once-outsider's view of Kansas City and ways it revealed a robust and evolving pipeline of venture capital and innovation on the Plains. 
"It just felt to me like this is something Kansas City could really understand," said Lehmann, startup veteran and co-founder of Kenzen.
The smart personal protective equipment and Internet of Things company headquartered much of its operations base in the metro upon its founding in 2016 — despite Lehmann's Bostonian upbringing and wildly successful startup career in New York and Silicon Valley, which boasts two large-scale exits as co-founder. 
"I have been splitting time between New York City and Kansas City for about the past 15 years. I was the founder of a company called Third Screen Media and we were one of the earliest mobile advertising platforms," she recalled, noting she met her life partner — a leader on the Sprint innovation team — as a result of the startup's aggressive work to forge partnerships with the nation's wireless carriers. 
"My company was acquired by AOL, so I all of a sudden had some lifestyle flexibility and my first thought was, 'Come on, I'll save you from Kansas City. Move to New York City," … but, she did not want to be saved."
Love-induced but logical, Lehmann planted local roots in her second bow as founder — fourth founding role in total — giving the City of Fountains a fighting chance to water them: and it hasn't disappointed, she added. 
"You've seen corporations that have committed to [Kansas City's investment community,] you've seen a lot of education — certainly. I think there's a really robust angel investment community here, a large number of VC funds have opened over the past five years, universities are committing to it," she said of ways she's watched the city's investment ecosystem come to life and ways Kenzen has flourished as a result.
Network of criss-crossing investors
The company currently sits at No. 16 on the Kansas City Top VC-Backed Companies list — generated annually by Startland News' independently-operated parent organization, Startland — with $9 million raised to date.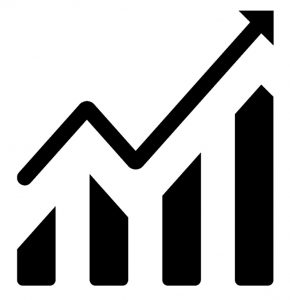 Kansas City's Top VC-Backed Companies
The list of Kansas City's Top VC-Backed Companies is made possible through financial support from the Ewing Marion Kauffman Foundation, C2FO and Entrepreneurs' Organization, a global peer-to-peer network of business owners.
Click here to learn more about Kenzen and its 10-person team of startup veterans coast-to- coast or here to connect with Lehmann and to learn more about her roles at companies such as MoxieQ. 
"We started in San Francisco and I understood the West Coast investment ecosystem very well and it was around that time when this whole concept of mid-markets becoming relevant emerged — Rise of the Rest, investment around specific domains in the mid-markets where there was expertise," Lehmann explained, tracing the Kenzen's roots as a San Francisco-based sports, healthcare, and IoT startup which evolved into an industrial tech hub for connected PPE — leading to the development of its first-of-its-kind biometric patch that monitors heat, fatigue, and overexertion. 
With its pivot, Kenzen identified a market in which millions of U.S. workers — including 180 million in construction alone — are exposed daily to hazardous heat, company data revealed, noting hazardous heat exposure is expected to triple by 2050. 
"You need to understand the market. That's a big part of investment being made," she said, adding the Kansas City region and its workforce are a perfect hub for Kenzen's technology, and offering her advice for smart fundraising — a subject that comes up often in her advising roles with startups that include Kansas City-based Tohi Ventures. 
"We came and we pitched initially to Women's Capital Connection and Mid-America Angels," Lehmann continued. "They were one of our very first investors and they've come back two or three times, which has been great. Then we also raised money last year from Royal Street Ventures and they've come back a couple of times as well."
Beyond Kansas City, Kenzen boasts a solid network of Midwest and Plains state VC support, including cash injections from Wisconsin-based, Golden Angels; Minnesota-based Sofia Fund; and Alabama-based, Hickory Capital. 
Innovative use amid COVID
With the world of PPE more prevalent than ever before — and Kenzen on the forefront of digitizing it through IoT — access to capital has never been more critical for the startup, which could soon be receiving even more local support in the form of product partnerships, Lehmann teased. 
"Right now we're very, very focused on industrial workforces. Mining, construction, renewable energy," she explained, detailing the startup's approach to the pandemic, now raging for close to one year. 
"With COVID, what we [thought] was, perhaps there's another definition of what an essential worker or an industrial worker might be — where it's equally as important to understand their health, very dynamically, and really look at those small physiological shifts that indicate somebody at risk for illness or injuries."
As the calendar turns to January and a new year begins, Kenzen plans to bring illness detection to the forefront of its efforts, Lehmann said. 
"Illness detection will catch workers pre-contagion before they enter a site where they then have further medical screening, ascertain exactly what they had — whether it's COVID or flu or TB," she explained of in-the-works plans and expanding innovation that also includes continuous temperature monitoring. 
"[COVID] actually presented an opportunity. Not a great one — in terms of what's going on around the world — but for us, it was another way where we could add value and help based on our expertise."
And quickly finding ways to innovate is perhaps one of the team at Kenzen's greatest assets, Lehmann added. 
"Instead of looking at accidents on work sites, we are looking at near misses and prediction and prevention and that's really exciting," she said of opportunities before the scaling company and ways Kansas City can play a part in realizing its goals. 
"I think that's an exciting shift that we see. It's an exciting time. We're seeing the product we built be embraced and put to good use — and adding value. As an entrepreneur, you can't want much more than that."
Click here to explore Kenzen safety tech solution.