Ronawk's Bio-Block Universe has already revolutionized cell and tissue production, Tom Jantsch said, and the recent investment of $6.5 million is set to further research and development.
"We have really changed the paradigm of how not only cell culture is done, but how researchers are able to scale. They can go from the bench, all the way to large scale production," said Jantsch, the president and chief operating officer of Ronawk. "Everybody's in a hurry [when it comes to] science — so when we can create cells that actually retain their cell-like characteristics longer, that gives them more time and is much better for them."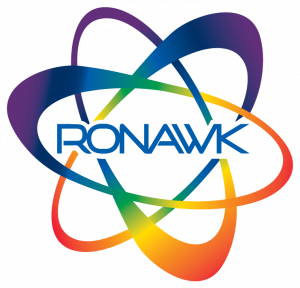 Click here to check out Ronawk. 
Ronawk, an Olathe-based biotechnology company known for its state-of-the-art Bio-Block Universe, recently announced the closing of a $6.5 million Series A funding round. The investment is expected to be utilized to further expand the production of Bio-Blocks, bolster the company's workforce, and provide substantial support to its subsidiary, STELLα, a contract research organization that was established earlier this year.
"The investment will play a pivotal role in accelerating the development and production of our transformative Bio-Blocks, as well as expanding our team and bolstering the capabilities of our subsidiary, STELLα," said A.J. Mellott, co-founder and CEO of Ronawk, who called the round a "significant funding milestone for Ronawk."
The addition of STELLα to Ronawk's portfolio represents a significant milestone in the company's growth and expansion, further solidifying its position as a strategic contributor to the region's growing biotech ecosystem, Jantsch added.
"[STELLα] allows us to generate revenue, promote Bio-Blocks and generate necessary data," Mellott said. "We're well positioned because Ronawk is in the center of the Animal Health Corridor, so we think this will be a regional offering for companies that need preclinical services. They don't have to go to the coasts to get those services, and we hope to stand out by offering better customer service."
The funding will also aid in the hiring of lab technicians and application specialists.
"Our first priority is lab technicians, in particular those with histology experience," Jantsch said. "… We're now up to a team of 15, and we feel confident we'll grow to 20 by the end of the year."
The $6.5 million Series A round is composed of prominent local investors, Jantsch said, noting that they asked to remain anonymous. 
Ronawk's Bio-Block technology represents a significant leap forward in streamlining tissue-mimetic culture workflows. By harnessing the power of tissue-mimetic culture technology, Ronawk is committed to redefining the biotechnology landscape and advancing the creation of life-changing treatments for patients in need.
The capital raised will facilitate Ronawk's mission to accelerate the development of innovative biotechnological solutions and create a lasting impact in the realm of scientific advancements, Jantsch said.